Gary Kent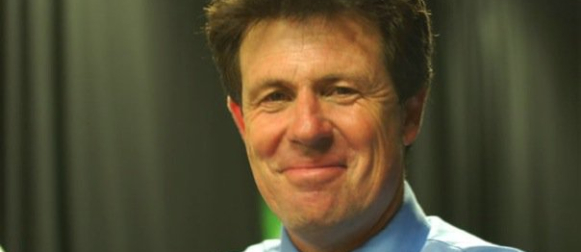 Gary Kent is an international speaker and presenter for a widely-viewed Christian television series. As an archaeologist, he has conducted extensive research into ancient Hebrew and Egyptian cultures, including numerous research trips to both the Bible lands and Egyptian archaeological sites.
As the anchor and presenter of It Is Written Australia, Gary's presentations focus on topics that are of great interest to today's society. It Is Written Oceania can be viewed on the Australian Christian Channel, Hope Channel as well as Channel 7,9 and 10. For more information on the broadcast schedule visit www.itiswrittenoceania.tv.
He is also the Senior Pastor for Fountain in the City, a Christian fellowship church at the UTS campus located in the heart of Sydney.
Sermons

Dead Man Walking
17/03/13, 06:30 PM
33:53 minutesThe Man who Fought the Mountain
19/08/12, 02:30 AM
42:26 minutesAlone in Death Vice
27/07/12, 09:30 AM
41:47 minutes

Alone in Death Vice (Video)
30/07/12, 08:00 AM
41:47 minutes

Absolute Surrender
25/05/12, 01:00 PM
53:37 minutes

The Acid Test
27/02/12, 05:00 PM
46:50 minutes

Almost Saved
27/02/12, 05:00 PM
49:37 minutes

Be Ready
27/02/12, 05:00 PM
51:51 minutes

Ambassadors for Christ
24/10/11, 3:30 PM
46:28 minutes
Series
Secrets of Prophecy

Countdown to Armageddon (Video)
18/07/12, 08:00 AM
60:10 minutes

Countdown to Armageddon
11/06/11, 02:00 PM
59:52 minutes

Signs of Jesus' Return
18/06/11, 02:00 PM
77:17 minutes

Who Will Control the World?
28/12/11, 08:30 PM
67:20 minutes

How Will the World End?
28/12/11, 08:30 PM
47:28 minutes

The War Zone
28/12/11, 08:30 PM
63:03 minutes

Does God Care?
28/12/11, 08:30 PM
69:38 minutes

Steps to Spiritual Freedom
05/01/12, 12:30 PM
66:24 minutes

Buried Under Water
22/10/11, 03:30 PM
61:00 minutes

Living Life to the Full
05/11/11, 03:30 PM
69:03 minutes

The Secret to Success
12/11/11, 03:30 PM
59:09 minutes